A First Timer's Guide to Van Rental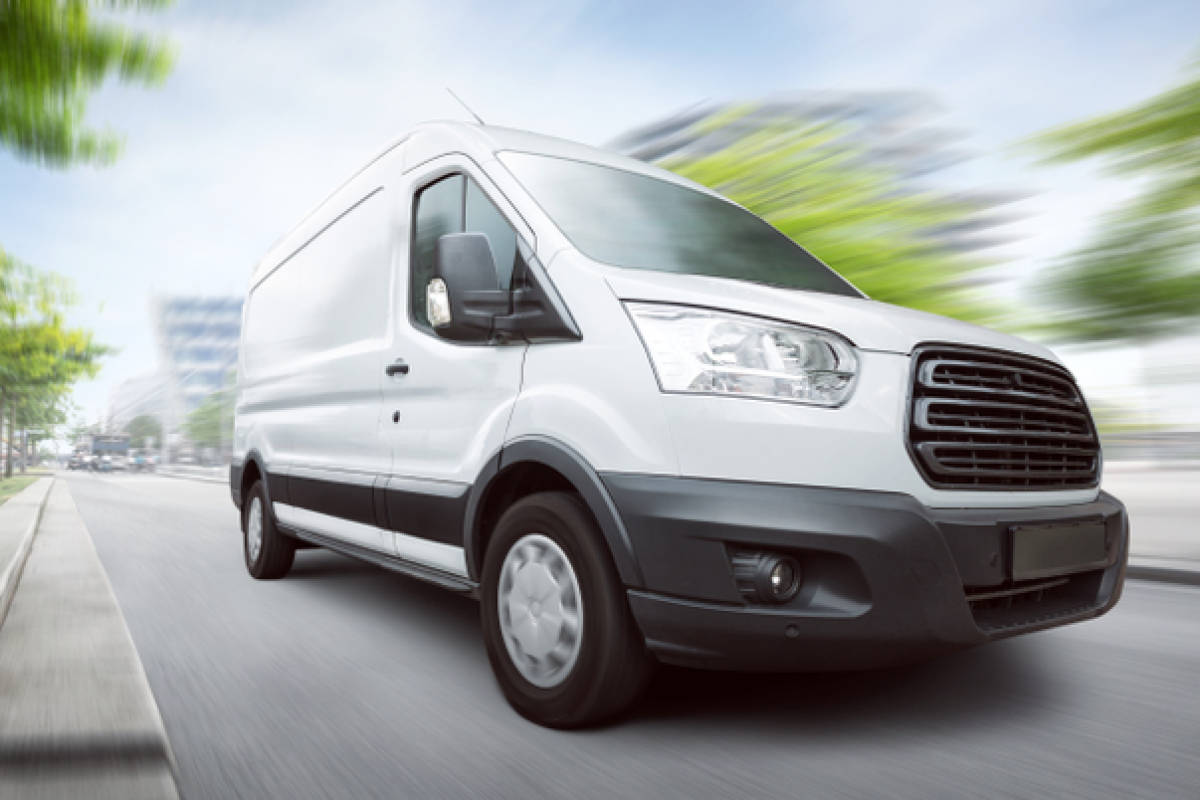 Everything you need to know about van rental
If this is your first time hiring a van, it can be quite intimidating...
In order to do this, you will have to first make sure that you choose the right size van, then load it, and then you will have to drive it! However, it's not as difficult as it might seem.
It's easy, affordable, and quick to rent a van, and with a little bit of care, they're as safe as a car, as most can be driven with a standard license.
It is important that you have the following information before renting a van for the first time:
Do I need to Hire a Van of a Certain Type and Size?
There are five main sizes of van used by van rental companies. All of these can be driven with a standard UK car driving licence.
We've listed typical dimensions (length x width x height) for the load compartment in brackets next to each type of van.
Small vans (1.7m x 1.49m x 1.2m)
Medium (short wheelbase) vans (2.4m x 1.7m x 1.4m-1.65m)
Large (long wheelbase) vans (3.5-4m x 1.7m x 1.7m)
Extra-long wheelbase vans (4-5m x 1.7m x 1.8m)
Luton/Box Vans (4m x 2m x 2.2m)
Except for the Luton, which is a perfect box shape since the wheels are located below the body, most vans are narrower where the rear wheel arches protrude into the van body.
Measure the largest object you will be carrying to determine the amount of space you will need in the cargo compartment. You'll also have to think about all the other items that will need to be arranged around it - can they all be stacked up high and laid side by side, or must they be kept upright in a certain manner?
You need to determine the minimum length and width that you need for the load compartment - for example, if you are transporting a 3m piece of wood, the load compartment needs to be at least 3m long. This term refers to a van that is long wheelbase, extra long wheelbase or Luton. Similarly, measure how wide something like a sofa is - it needs to fit through your van's rear entrance, which is usually slightly narrower than its load space.
Picking up your Rental Van
You should be shown the van when you collect it, just like when you pick up a hire car so that you can inspect it for damage.
The insurance excess you will have to pay for any damage to the van, regardless of whether or not it is your fault, should be well understood. Depending on how much extra insurance is offered, this excess may be reduced.
You should also be shown how to use the tail lift correctly and how to secure it while traveling when you have hired a luton van with a tail lift. Ask if this hasn't been demonstrated. Getting it wrong could have dire consequences.
Driving and Fuelling a Hire Van
When it comes to handling and driving a van, the modern van is more and more like a car nowadays. Today, most have short gear levers mounted on the dashboard of the van. Almost all vans now have car-like steering wheels and high-quality power steering systems - the days of giant, heavy steering wheels are long gone.
One of the biggest risks when operating a van is to be caught out by its large size while driving it.
There is usually no problem with length when driving, but height and width can be an issue. If you are not certain of a gap's width, don't try to squeeze through it - avoid 6-foot 6-inches width restrictions - they are very difficult or impossible for most vans.
You need to be aware of how high your van is - most are 2m or higher and only a tiny percentage of them will fit under any kind of height barrier in a car park. You should also take into account bridges that are too low.
On the dashboard of many hire vehicles, a label (usually a sticker) shows the van's height. It is important to read it carefully - if you cause any damage due to overhead obstructions you are liable for it.
It is almost always the case that vans that are hired are diesel-powered. The filler cap is usually somewhere on the front half of the van. The fuel tanks of larger vans are usually bigger, ranging from 60 to 70 litres of capacity. You can calculate the fuel costs of a long trip in advance and figure out the total hire cost if you budget for 30mpg (6.8 miles/litre) for long trips.
Packing & loading a hire van
These packing and loading tips will help you move house yourself:
Take care when packing. The bottom of boxes should contain heavy objects, while the top should contain lighter items. That way, the box will not be too heavy and risk breaking.
Tea towels or newspapers can be used to wrap glasses. They will be safer if they are stood up, not piled on top of each other.
Make sure old sheets or blankets are used in the van as a protection against scratching the furniture.
It is possible to fill the drawers and use them as a storage space. As long as they are not slipping out while you are driving, you should carry them separately from the van.
The objects at the bottom of the pile should be able to withstand the weight of the items on top when they are being stacked. It is important to place the heaviest boxes at the bottom of the pile so that it will not be top-heavy, causing it to fall over.
If you need to tie larger items such as wardrobes to the side of your van, you can use straps or rope to assist you. If it can move, it will move.
---
Looking for Van Rental in Leicester?
Affordable van rental in Oadby, a small town in Leicestershire, three miles south-east of Leicester city centre. Serving the people of Leicester and surrounding areas for more than 30 years, Senior Self Drive has built a long-standing reputation for providing affordable rental vehicles in excellent condition to suit the needs of everyone.
---