Why Rent A Van?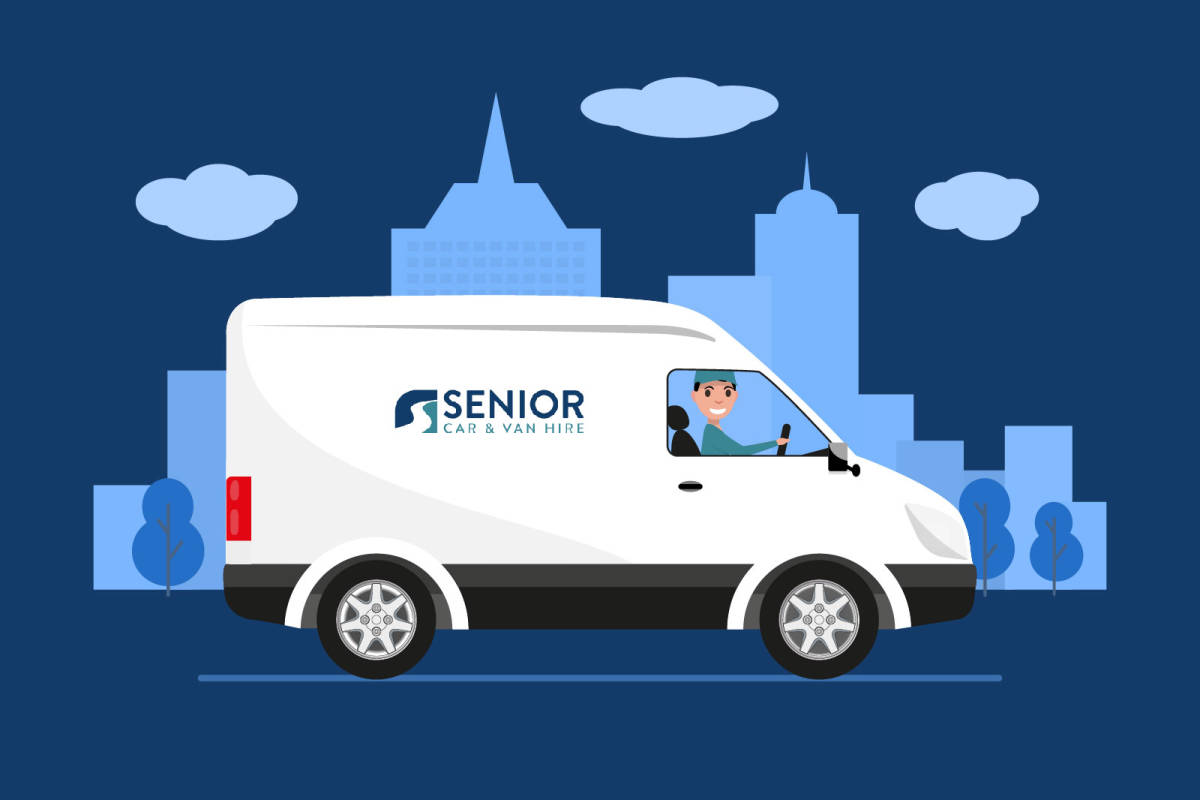 If you're moving house, would you really want to do hundreds of trips in a small car simply to bring your belongings from point A to point B? Or maybe you're going on a holiday with family or friends? Maybe you're a small business owner looking to pick up a new piece of equipment. There are numerous reasons why you might want to hire a van, but before you do that, there are also a few things you should know.
The Basics of Van Hire
Choosing the right partner
To begin with, you should conduct a thorough search for a good and reputable hire company. You will find that there are many providers offering vans for hire, but you need to find a provider that fits your needs. Among other options, you can check out the reliable van hire services offered by Senior Car and Van Hire or other companies that are more local to your area. There are several options available, and it all depends on the model you want and the area you are looking to pick up the vehicle from.
Don't get caught up in the brands!
Be cautious when you are searching for a provider, not to get too swayed by the brands. There are a lot of brands out there that make everything appear magical, but they are also usually quite expensive. Instead of a business on their popularity alone, we recommend you see how satisfied their clients are.
Are planning to move?
When you've decided to move and you're going to do everything on your own, renting a van may be the smartest choice. With this option you have the freedom to choose a vehicle size tailored to your needs that is neither too big nor too small. This is a much more efficient way to move your belongings without much difficulty. The van will be driven by the owner or owner's agent in most cases, rather than a professional driver.
Therefore, you should get everything packed up before travelling, packing everything by room and labelling everything will save you a lot of time. Aside from that, you should also take note of how you load the items onto the truck, since if you don't do it correctly, you will end up with damaged items.
Time is of the essence!
When you move by yourself, you must be on time with everything. This is especially true if you rent a van. A good portion of vehicles, such as vans and other vehicles, are rented by the hour, so it is important that you are on time. We at Senior Car and Van Hire give you the freedom to rent on a daily basis.
---
The Perks of Van Hire
No long-term contracts
There can be a lot of pressure in leasing contracts and it can require a long-term commitment. Purchasing a vehicle is a long-term commitment, however when you hire a vehicle, you decide how long you want the vehicle. Not to mention if you are not satisfied with the service you are getting from your provider, you can opt out and choose another one with a high performance rating. You can also choose to go for a Flexi Hire service which gives you even more freedom to choose the best rental period for you.
Cost-effective
Businesses that are seasonal, benefit from renting since renting affords them greater flexibility. You only pay for what you use and need, as all vehicles are rented out on a daily basis, saving your business unnecessary expenses and costs. This allows you to manage and project your finances in a systematic and organised manner, increasing the savings and revenue of your business.
There are many options available
Choosing to rent a vehicle will provide you with a greater variety of vehicles to suit your motoring needs. Over a long period of time, some vehicles are very expensive to lease, but a short term rental of the same vehicle may be more cost-effective. You do not have to loan a car or even sign costly contracts which will allow you to drive the car you have been dreaming of.
Business-specific vehicles
It is inevitable that you will need an executive car at times and a large box van at other times, no matter what kind of business you run. By renting a vehicle, you are able to rent the right vehicle at the right time to meet your varying requirements hassle-free. This will allow you to drive and use the car which suits your current needs. If the vehicle you need is for delivery purposes, a more sturdy vehicle can be used. In a nutshell you can retrofit the vehicles you will rent based on your current needs.
The public sector benefits from public-private partnerships
Businesses in the public sector can also benefit from renting. With today's emphasis on cost-savings and accountability, the benefits of only hiring vehicles when required, rather than adding extra vehicles to the fleet. In addition, and arguably more importantly, it helps in reducing carbon emissions and congestion by significantly lowering the number of vehicles on the road.
---
Final Word
When renting a vehicle, be sure you understand the terms and conditions. You only have to be punctual, otherwise you will have to pay a lot more. The process is actually very simple, but it is important that you are on time.
For a great value service provided by Industry leaders in the Greater Leicester area, look no further than Senior Car and Van Hire.
---