Should You Rent a Car for Road Trips?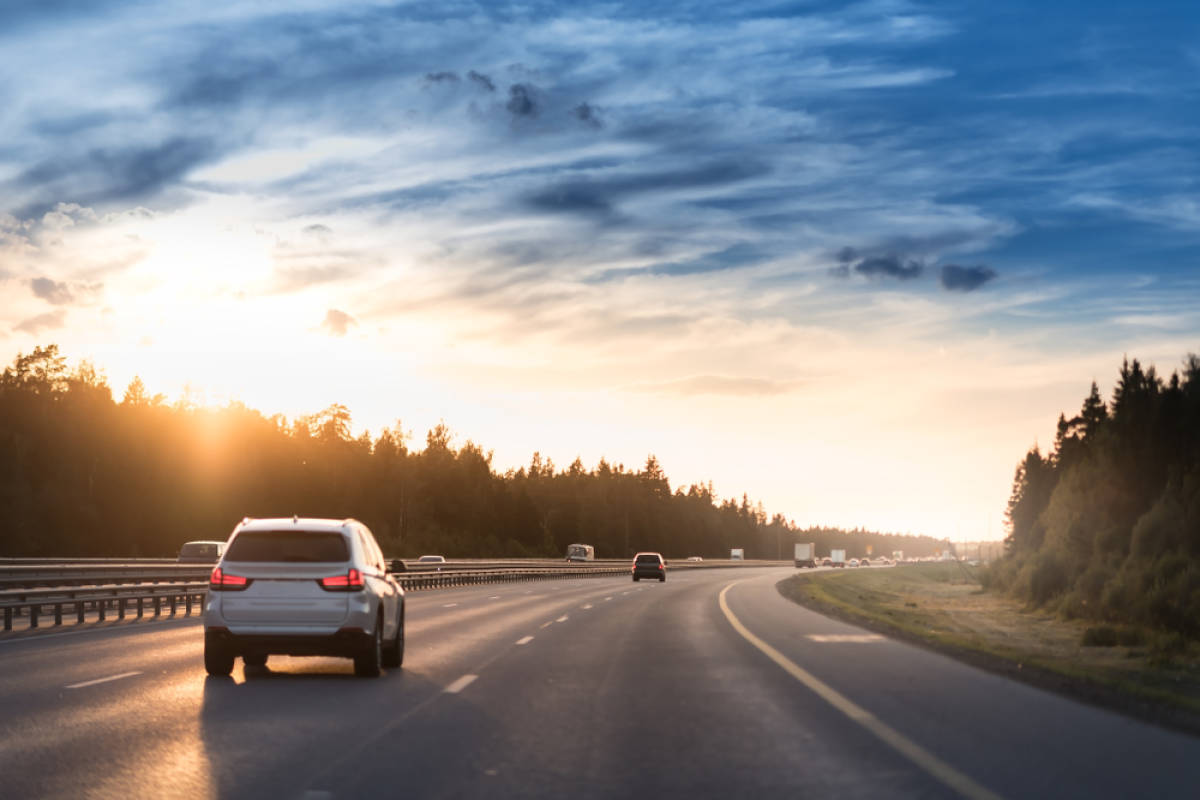 Let's say you've already planned your road trip to the last detail. You've booked accommodations, tours and even noted must-see restaurants.
But how do you plan on getting to your destination? The expense of regular maintenance and mileage can add up on road trips; these are just some disadvantages of driving your own vehicle for your holiday getaway.
For long road trips, renting is usually better than driving your own car. If you're taking a road trip to spend time with loved ones, explore business opportunities, or just relax, renting a car might make more sense than driving your own.
Take the time to calculate the costs when deciding whether to drive your own car or rent one on your next trip. Here, we discuss the benefits of renting a car for road trips and how car rentals may be able to save you money.
---
How Car Rentals Can Help You Save Money During Road Trips
There's a good reason why you're wary about renting instead of bringing your own car.. However, it's possible to save money if you book a rental car with higher gas mileage, a more spacious interior and better safety features than your own vehicle. Here, we delve into some of the reasons why booking a rental car can be more cost-effective than driving your personal vehicle.
Road trips can cause your car to suffer costly damage
You might not notice expensive damage to your car until after a long drive. Engines, tires and other parts of your car wear out every mile.
Your car can lose resale value if you have more miles
Driving a long distance means racking up a lot of miles. The more miles you put on your car, the less valuable it will be. However, when you rent a car, your mileage and depreciation costs will be applied to the rental car rather than your own vehicle.
Maintenance and repairs increase as the mileage increases
You may end up spending more on your own car than if you rented one, since your vehicle is likely to need maintenance or even repairs at some point in the future.
Rentals may have better gas mileage
With the right vehicle, renting a car could result in better gas mileage and lower fuel costs, especially now.
Avoid penalties related to leases
You may also be hesitant to go on long trips if you're leasing a car because overdrive penalties apply.
These penalties can also be incurred when comparing the cost of driving your own car versus renting one, so don't forget your calculator, paper and pencil. Start by getting an idea of what you could pay by scouting rental car deals. It's usually best to book a weekly rate to maximise your savings. Don't forget to consider gas, insurance and any additional fees. It's now time to calculate how much it costs to drive your own vehicle. You can do this by calculating your total trip mileage, estimating gas prices along your route and estimating your vehicle's fuel efficiency.
Why Rent a Car for Road Trips?
Avoid wear and tear on own car
The cost of renting a car upfront may seem higher, but it may be more economical in the long run. But as mentioned, a car rental option will spare your personal vehicle wear and tear. Those leasing their personal cars would benefit from this option.
And if you intend to sell the car in the future, you should limit the use of the car day-to-day and consider renting a car for long trips to preserve its value.
Get comfort and convenience
There's nothing better than travelling, but driving long distances can be exhausting. This is why, for any long trip, you should opt for a spacious crossover or SUV that can comfortably accommodate you and your group. Rental car companies provide newer, more luxurious vehicles to make travel easier.
With a rental car, you enjoy a level of comfort that isn't possible with public transport, particularly if you're travelling with a large group of people. With a rental car, you enjoy a level of comfort that isn't possible with public transport, particularly if you're travelling with a large group of people. You're always going to be happier renting a car than taking public transportation.
Explore new areas freely
Whether travelling solo or with the family, when you go to your destination by public transportation, there's almost little to no time to experience all the sights and activities you want. Because of this, sometimes you have to skip activities you really wanted to do. Travelling by car, on the other hand, is a great way to maximise your adventures.
When you use public transportation, you have to plan, wait in lines and make several stops on your way to your different destinations. There's also no guarantee that public transportation will work.
A rental vehicle makes travelling more convenient and lets you reach your destination quickly and hassle-free. Being able to navigate your way around with ease will make your travels more enjoyable.
Meet your needs while you travel
If you have your own car, you might feel comfortable taking it on long drives. However, what about when you want a larger vehicle so that your family and friends can join you? A rental car company offers a wide array of vehicles that can better accommodate your needs and suit different weather conditions and terrains.
Book Your Rental Car Hire Now
If you're looking for 'rental cars near me' or rental cars in the UK, Senior Car and Van Hire can assist you. Drive the right vehicle for your road trip. Browse our vehicle rentals today.
---